At WWJS we know how important regular school attendance is for your child and we seek to ensure that all our pupils receive a full-time education which maximises opportunities for each pupil to realise his/her true potential.  The school will strive to provide a welcoming, caring environment, whereby each member of the school community feels wanted and secure. All school staff will work with pupils and their families to ensure each pupil attends school regularly and punctually.
We require contact from a parent/carer each day their child is absent from school. Failure to contact school about a child's absence can result in following safeguarding procedures to ensure your child is safe and well. More details can be found in our Attendance policy HERE
Contact can be made by contacting the school office via email a3129@telford.gov.uk or telephone 01952 387880.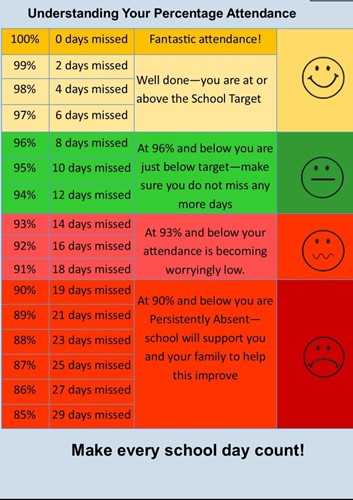 Doors open for children to arrive at 8:45am and close at 8:55am- Don't be late