CHILD SEXUAL EXPLOITATION (CSE) / CHILD CRIMINAL EXPOLIATION (CCE) / COUNTY LINES (CL) – INFORMATION SESSION
Primary schools in Telford and Wrekin are being asked to deliver an information session to parents of Year 5 and 6 children in the autumn term of each academic year. Ours will be on Tuesday 17th October on TEAMS at 5:45PM
  Parents have told us they are often unaware about some of the indicators and prevalence of CSE/CCE and CL and that when technology moves so very quickly, they aren't always aware of what their child is doing online. Although issues such as county line drug dealing can sometimes seem like another world away, we know that it doesn't take much for children to get caught in very serious matters that can have a profoundly detrimental impact on the rest of their lives. 
Please Click here for a link to the Parents and Carers CSE 2022 Leaflet.
As part of our safeguarding curriculum we teach all children the PANTS rule.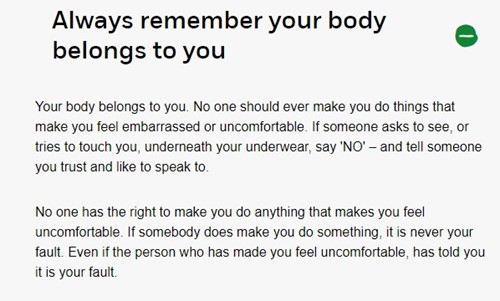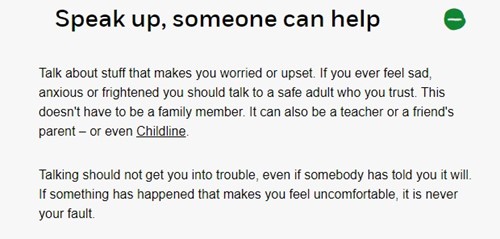 There is lots of information available to parents from the NSPCC  for parents to deliver the same message to their children. Let's talk PANTS | NSPCC